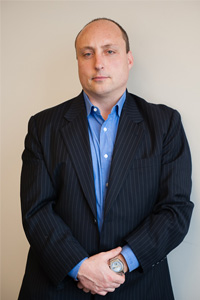 Bill Di Nardo is a serial entrepreneur and venture investor with extensive experience building high performance teams and driving rapid revenue growth companies. Bill has always combined his interest in technology with his passion for operations and services. As the founder and former President and C.E.O. of Grocery Gateway Inc. in the late 1990's, Bill worked with a collection of incredibly talented people to pioneer e-commerce in Canada and combined it with traditional last-mile logistics, creating a unique customer experience.
Bill and the team raised more than $70 million in venture capital and grew the organization from 1 to 400 employees and annualized sales of close to $40 million at its peak. He assembled a world-class team and led them in building one of Toronto's most recognized new service brands. Bill was recognized as a brand builder and entrepreneur being named the E&Y's Young Entrepreneur of the Year in 2000
Bill transitioned from entrepreneur to investor in 2002 with the formation of Eventi Inc. Originally designed to take advantage of the dot com fall-out, Eventi evolved to focus on software-as-a-service and web infrastructure services. Bill and the team continue to focus on the use of technology in delivering services and unique customer experiences with their new investments.
Bill enjoys working with CEOs and founders of high growth companies and sharing his experience financing them and managing their growth. Bill is able to leverage his packaged goods experience to bring marketing and strategic discipline to the companies Eventi invests in.
Bill serves on the Board of Directors for Kinetic Commerce and is CEO and Chairman of the Board of Tenzing Managed IT Services. Bill is also actively engaged advising a number of start-ups and early stage companies around the GTA.
Bill is a graduate of the Richard Ivey School of Business.