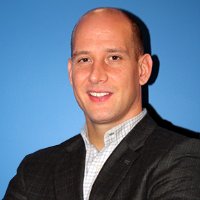 "Eventi Capital Partners brought to the table a genuine respect for the culture and core values of the business, they took the time to deeply understand the potential and vision that was our passion, and understood the right timelines the business needed to successfully land on those next tiers with a solid footing for continued growth.
Beyond spreadsheet metrics, Eventi took the time to truly understand the business and the partners, they joined our teams on the ground, inside the business, to help shape and grow the culture, to add layers of maturity and discipline on top of a culture of incredible passion. Not an easy task by any measure, effectively managing fast paced growth and change can mean the difference between great successes and mediocre outcomes or worse, complete failures.
Eventi was able to take a young, entrepreneurial, fast paced, rapidly growing business and craft it into a mature, scalable organization that was able to deliver on all of its promise and potential. Eventi crafted Thindata into a business that was mature and confident, ready to be acquired by a multi-billion dollar, multi-national organization for a premium value."
Chancellor Crawford
Founding Partner and Former CTO of ThinData Inc.